A Family Tradition
As the third generation to open a campground in the Silver Lake Sand Dunes area, it seems we were born to welcome families to this spectacular place we call home. Now, after two decades, we've seen generations of campers make Silver Lake Resort & Campground their own family tradition.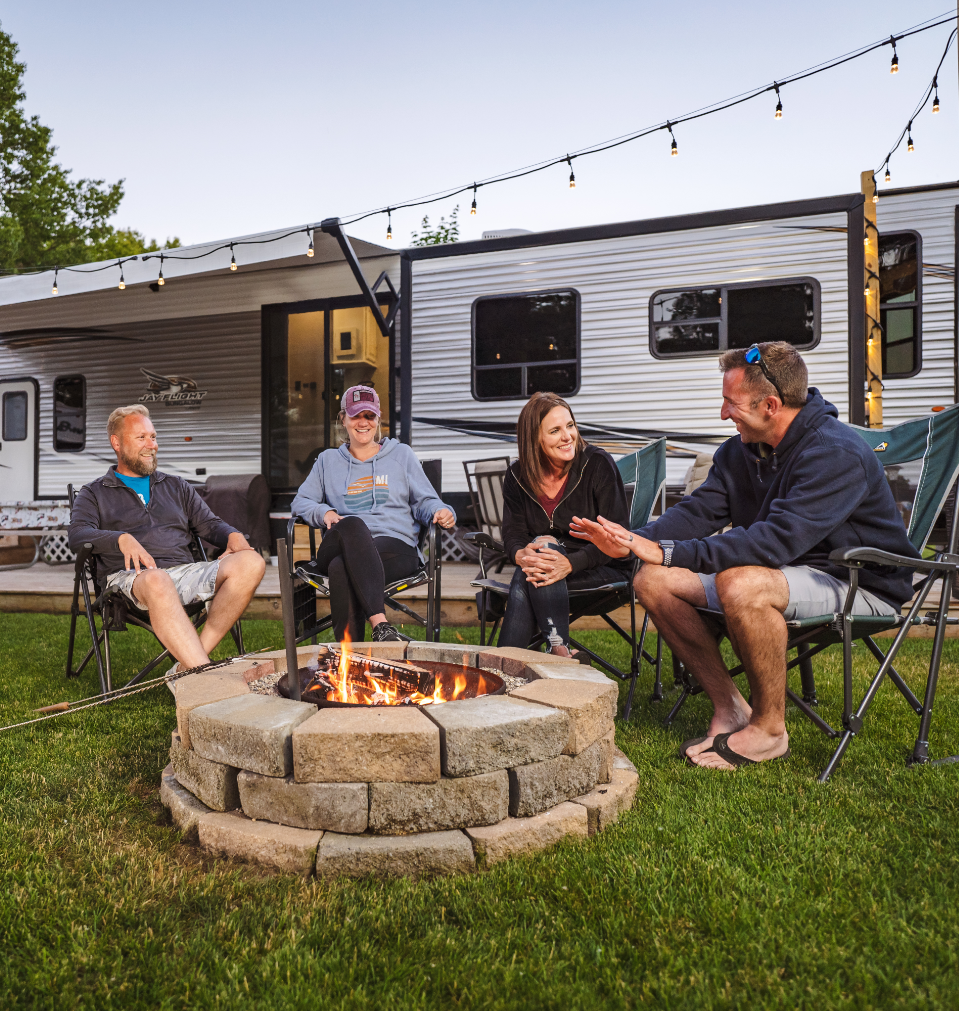 More About the Campground
Silver Lake Resort & Campground offers multiple ways to camp:. Bring your RV, tent, pop-up, or travel trailer and stay in one of our spacious and convenient campsites; or stay in one of our private and recently-renovated cabins on-site. Whichever way you camp, enjoy our resort like amenities. 
In the communal areas, we are especially proud of the cleanliness of our bath buildings and facilities. As campers ourselves, we know how important it is to have clean and well-maintained bathrooms, showers, and laundry facilities.
When it comes to fun activities, you'll find plenty to do for the whole family. Swim in the pool, hang out on the hammocks, fish at the pond, play basketball or cornhole, take the kids on the playground … there's something for everyone!
Discover Our Amenities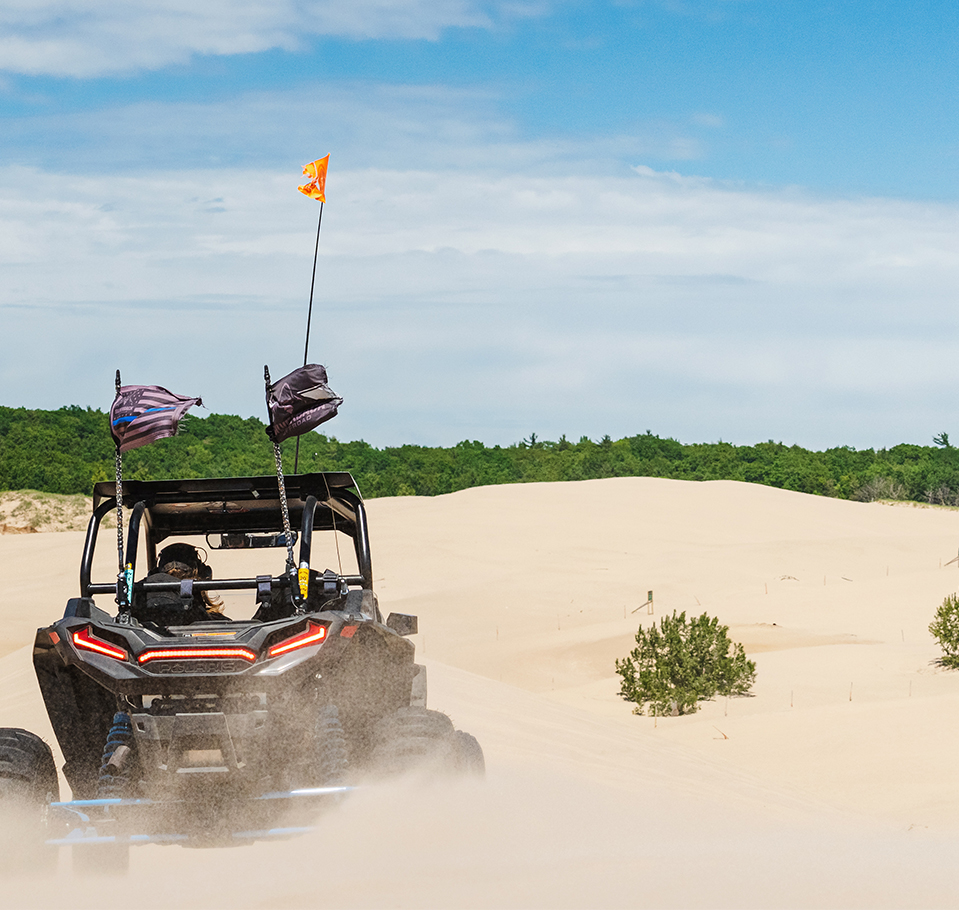 The Area: Silver Lake and the Sand Dunes
Tucked along the breathtaking West Michigan coastline, the Silver Lake Sand Dunes area encompasses downtown Silver Lake, the sand dunes, and Silver Lake itself — right in the center. Frequently cited as the ideal spot for Midwest family vacations, our area boasts a wide range of outdoor and indoor recreational opportunities, gorgeous scenery, locally-sourced art and agriculture, and excellent shopping and dining.
Whether you're relaxing on the warm sandy beaches of Lake Michigan or soaring over a dune on your ORV, the beauty and serenity of the Silver Lake Sand Dunes area lets you leave your worries behind. You'll find you check your phone less … and the smiles on your kids' faces more.
Things to Do in the Area